Monday September 28, 2020
Finances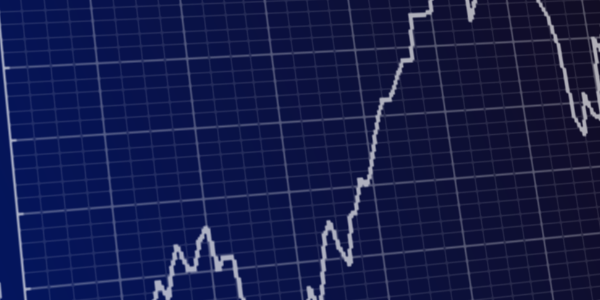 Amazon Delivers Increased Earnings
Amazon, Inc. (AMZN) posted its earnings report for the fourth quarter on Thursday, January 30. Shares in the company's stock soared after the earnings release.

The company's net sales came in at $87.44 billion, up from $72.38 billion at this time last year. For the full year, the company posted $280.52 billion in net sales, an increase over the prior year's net sales of $232.89 billion.

"Prime membership continues to get better for customers year after year," said Amazon's founder and CEO, Jeff Bezos. "And customers are responding—more people joined Prime this quarter than ever before, and we now have over 150 million paid Prime members around the world."

Amazon reported net income of $3.27 billion, up from $3.03 billion during the prior year's quarter. Full-year net income reached $11.59 billion, up from $10.07 billion last year at this time.

The Seattle, Washington-based company's shares took off following the release, jumping 12% and surpassing $2,000 per share during after-hours trading on Thursday. The surge in share prices is due in part to a strong outlook. Amazon expects net sales between $69 billion and $73 billion for the first quarter of 2020.

Amazon, Inc. (AMZN) shares ended the week at $2,008.72, up 10.4% for the week.


Apple Reports Earnings

Apple Inc. (AAPL) released its latest earnings report on Tuesday, January 28. The company's revenue and profits increased for the quarter.

The company reported revenue of $91.82 billion for the quarter. This was up from $84.31 billion in revenue at this time last year.

"We are thrilled to report Apple's highest quarterly revenue ever, fueled by strong demand for our iPhone 11 and iPhone 11 Pro models, and all-time records for Services and Wearables," said Tim Cook, Apple's CEO. "During the holiday quarter our active installed base of devices grew in each of our geographic segments and has now reached over 1.5 billion."

Apple posted net income of $22.24 billion during the quarter. This beat the $19.97 billion in net income reported last year at this time.

The company's iPhones led the way, reaching net sales of $55.96 billion for the quarter. This was up from $51.98 billion. Services accounted for quarterly net income of $12.72 billion, followed by Wearables, Home and Accessories at $10.01 billion. Apple's iPad segment trailed with $5.98 billion in sales, dropping from $6.73 billion during the same quarter last year.

Apple Inc. (AAPL) shares ended the week at $309.51, relatively unchanged for the week.


Tesla Reports Quarterly Earnings

Tesla, Inc. (TSLA) released its fourth quarter and full-year earnings report on Wednesday, January 29. The automotive company posted better-than-expected quarterly revenue.

Revenue came in at $7.38 billion for the quarter, up from $7.23 billion during the same quarter last year. This beat analysts' expected quarterly revenue of $7.02 billion.

"2019 was a turning point for Tesla. We demonstrated strong organic demand for Model 3, returned to GAAP profitability in 2H19 and generated $1.1B of free cash flow for the year," the company stated in its earnings release. "We achieved strong cash generation through persistent cost control across the business."

The company posted net earnings of $105 million, or $0.56 per share during the quarter. This was down from $140 million, or $0.78 per share at this time last year.

The electric car company has claimed a rare annual profit during its latest report. Tesla is in the early stages of production for its latest offering, the Tesla Model Y. The company has announced that the new crossover utility vehicle will begin deliveries in Spring 2020. The new release comes as the company continues to experience strong demand for its most recent release, the Model 3 sedan.

Tesla, Inc. (TSLA) shares ended the week at $650.57, up 20.0% for the week.

The Dow started the week at 28,542 and closed at 28,256 on 1/31. The S&P 500 started the week at 3,247 and closed at 3,226. The NASDAQ started the week at 9,092 and closed at 9,151.

Treasury Yields Continue to Drop
Yields on U.S. Treasurys dipped further this week as the markets react to the Fed's decision to hold steady on interest rates as well as the ongoing uncertainty over the spread of coronavirus in China. Investors have steadily moved away from stocks to the safety of bonds while the world attempts to discern the seriousness of the outbreak.

On Wednesday, the Federal Reserve announced that it would not make any changes to the federal funds rate. The rate will remain at a range of 1.5% to 1.75%.

"The Fed has made it clear that the barriers to move in either direction are quite high," said Daniel Ahn of BNP Paribas. "But we believe the wall for a cut is lower than the wall for a hike."

After opening the week at 1.688%, the benchmark 10-year Treasury note yield dipped to 1.535% during early trading on Friday. The 30-year Treasury bond yield dropped to 2.011% after opening the week at 2.035%.

On Thursday, the U.S. State Department issued a Level 4 travel advisory for China, warning Americans not to visit the country. On Friday, Delta Air Lines and American Airlines both announced that they would be temporarily suspending flights to China. United Airlines has also drastically cut service to China in recent days.

"Do not travel to China due to the novel coronavirus first identified in Wuhan, China," the advisory stated. "On January 30, the World Health Organization determined the rapidly spreading outbreak constitutes a Public Health Emergency of International Concern. Travelers should be prepared for travel restrictions to be put into effect with little or no advanced notice. Commercial carriers have reduced or suspended routes to and from China."

The 10-year Treasury note closed at 1.52% on 1/31, while the 30-year Treasury bond yield was 2.01%.

Mortgage Rates Fall Further
Freddie Mac released its latest Primary Mortgage Market Survey on Thursday, January 30. Rates continued their downward trend.

This week, the 30-year fixed rate mortgage averaged 3.51%, down from last week's average of 3.60%. Last year at this time, the 30-year fixed rate mortgage averaged 4.46%.

The 15-year fixed rate mortgage averaged 3.00% this week, down from 3.04%. At this time last year, the 15-year fixed rate mortgage averaged 3.89%.

"This week's mortgage rates were the second lowest in three years, supporting homebuyer demand and leading to higher refinancing activity," said Freddie Mac's Chief Economist, Sam Khater. "Borrowers who take advantage of these low rates can improve their cash flow by lowering their monthly mortgage payments, giving them more money to spend or save."

Based on published national averages, the savings rate was 0.09% for the week of January 27. The one-year CD finished at 0.52%.
Published January 31, 2020
Previous Articles
Netflix Shows Strong Member Gains
Resources Connection Posts Earnings