Sunday February 28, 2021
Finances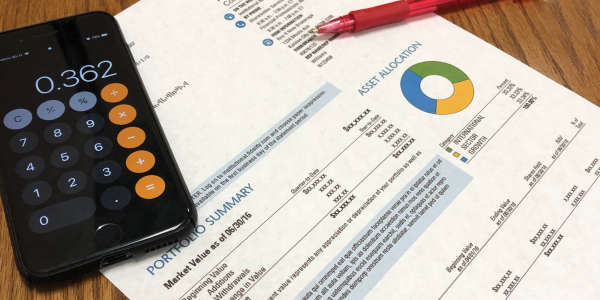 Darden Restaurants Reports Strong Earnings
Darden Restaurants, Inc. (DRI) announced third quarter earnings on Thursday, March 19. The parent company of popular restaurants such as Olive Garden, LongHorn Steakhouse and Capital Grille beat earnings expectations, but has suspended dividends due to the coronavirus outbreak.

The company reported quarterly net revenue of $2.35 billion, up from $2.25 billion during the same quarter last year. This exceeded analysts' expectations of $2.32 billion.

"The health and safety of our team members, their families and our guests remains our top priority," said Darden Chief Executive Officer Gene Lee. "We are committed to supporting our team members during this unprecedented time and are pleased to have an emergency pay program to supplement our permanent paid sick leave policy for all of our hourly team members."

Darden Restaurants reported quarterly earnings of $232.3 million or $1.89 earnings per share. This is up from $223.6 million or $1.79 earnings per share reported during this quarter last year and above the $1.88 earnings per share predicted by analysts.

Stock in the Florida-based company was erratic after the report's release, first down 12% and then up as high as 12%. The company withdrew its guidance for the rest of the year as it closes many dine-in restaurants and moves to offering delivery with its own drivers to keep employees working amidst slowdowns due to the coronavirus. Darden expects the need for between 6 and 10 employees working in restaurants with closed dining rooms.

Darden Restaurants, Inc. (DRI) shares closed at $39.01, down 33% for the week.


FedEx Delivers Mixed Report

FedEx Corp. (FDX) reported earnings for the third quarter on Tuesday, March 17. The global shipping company met earnings expectations, but has issued no forecast for fiscal 2020.

Revenue came in at $17.5 billion for the quarter, up from $17.0 billion at this same time last year. Analysts expected revenue of $16.89 billion.

"The COVID-19 pandemic is having a significant impact around the world," said FedEx Corp. Chairman and CEO Frederick W. Smith. "We continue to deliver for our customers and are ready to support increased demand for our International Express export services due to the significant reductions in intercontinental air capacity. While the global economic impact from recent social-distancing mandates is uncertain, we remain well positioned to assist our customers as they work to manage their supply chains and inventories. We will continue to support efforts to combat the pandemic."

FedEx posted net income of $371 million, or $1.41 per share, falling below analyst's expectations of $1.61 per share. This compares to net income of $739 million, or $3.03 per share during the same quarter last year.

The Memphis-based company's earnings fell as a result of the early stages of the coronavirus' spread in China. Meanwhile, e-commerce in the U.S. and Europe remained strong. Guidance for the rest of the year has been suspended as the company waits to see how U.S. and European markets will fare this quarter as coronavirus cases increase in the West. The company's earnings are also still recovering from the loss of Amazon business since the two companies parted ways at the end of August 2019.

FedEx Corp. (FDX) shares ended the week at $111.06, up 20.7% for the week.


Michaels Stock Falls on Outlook

The Michaels Companies, Inc. (MIK) released its latest quarterly earnings report on Tuesday, March 17. The arts and crafts retailer's earnings outlook failed to incorporate the current economic headwinds, causing shares to fall more than 6%.

Michaels reported quarterly revenue of $1.72 billion. This is down 3.7% from last year's first quarter revenue of $1.79 million.

"Our fourth quarter results were consistent with our expectations, reflecting underlying business trends and the anticipated headwinds of a shorter holiday selling season," said Michaels' CEO Chuck Rubin. "This was partially offset by improvements to our execution on seasonal transitions and events during the fourth quarter."

The company announced quarterly profits of $181.7 million, up from earnings of $181.4 million one year ago. Michaels reported adjusted earnings of $1.24 per share, topping the $1.15 per share from last year's fourth quarter.

Michaels' shares fell more than 6% Tuesday, following the report's release, as investors reacted to the earnings guidance that failed to account for the effects of COVID-19. The craft retailer announced that it expects first quarter sales to be between $1.08 and $1.10 billion, which failed to address current market uncertainty in the face of the coronavirus. The company's same-store sales numbers also contributed to the earnings tumble. Michaels reported same-store sales fell 2.4% in the fourth quarter.

The Michaels Companies, Inc. (MIK) shares ended the week at $1.56, down 5.5% for the week.

The Dow started the week at 20,918 and closed at 19,174 on 3/20. The S&P 500 started the week at 2,509 and closed at 2,305. The NASDAQ started the week at 7,393 and closed at 6,880.
Volatile Week for Treasury Yields
Treasury yields fell then rose and dropped again this week as markets and governments respond to COVID-19. The sudden economic impact of the coronavirus pandemic has spurred federal agencies to action while investors attempt to regain solid footing.

On March 15, the Federal Reserve cut rates from a range of 1% to 1.25% down to 0% to 0.25%. At the same time it announced the central bank will buy hundreds of billions of dollars in bonds in order to keep markets moving and rates low. On Thursday, the Fed announced it would lend $90 billion to central banks in Australia, Mexico, South Korea and six other countries at rates near 0% to support those banks with the high demand for US dollar lending.

"Economic policy experts must do what we can to ease hardship caused by the disruption to the economy," said Federal Reserve Chairman Jerome Powell. "We are prepared to use our full range of tools to support the flow of credit to households and businesses."

The benchmark treasury note yield opened the week at 0.79%, peaked on Wednesday at 1.27% and fell to 0.94% during trading on Friday.

On Thursday, the US Department of Labor reported weekly initial unemployment claims at 281,000, up from last week's 211,000. This is higher than the 220,000 that economists had predicted and a larger rise in one week than any that occurred during or since the financial crisis of 2008.

"The job market is in free fall," said Chief Economist at Moody's Analytics Mark Zandi. "Businesses have no choice but to reduce payrolls. Most of those people, even if they don't lose their jobs, they're going to lose hours, they're going to lose pay."

The 10-year Treasury note yield closed at 0.94% on 03/20, while the 30-year Treasury bond yield was 1.56%.
Mortgage Rates Rise
Freddie Mac released its latest Primary Mortgage Market Survey on Thursday, March 19. The report revealed an increase in mortgage rates.

The 30-year fixed rate mortgage rate averaged 3.65%, up from 3.36% last week. At this time last year, the 30-year fixed rate mortgage averaged 4.28%.

This week, the 15-year fixed rate mortgage averaged 3.06%, up from 2.77% last week. Last year at this time, the 15-year fixed rate mortgage averaged 3.71%.

"Mortgage rates rose again this week as lenders increased prices to help manage skyrocketing refinance demand," said Sam Khater, Freddie Mac's Chief Economist. "This is expected to be a short-term phenomenon as lenders work through their backlog. On the purchase front, daily loan purchase applications were rising as of mid-February but started to decline last Friday."

Based on published national averages, the savings rate was 0.09% for the week of March 16. The one-year CD averaged 0.46%.
Published March 20, 2020
Previous Articles
Dick's Sporting Goods Beats Expectations
Hewlett Packard Enterprise Reports Earnings
Best Buy Posts Quarterly Earnings