Saturday January 23, 2021
Finances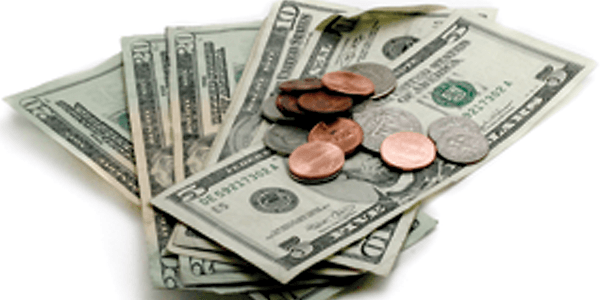 Levi Strauss Reports Earnings
Levi Strauss & Co. (LEVI) reported first quarter earnings on Tuesday, April 7. The San Francisco-based company's first quarter included revenue from Black Friday week, but also losses from the mid-quarter outbreak of the coronavirus in Asia.

Levi announced revenue of $1.51 billion for the first quarter, up from revenue of $1.44 billion in the same quarter last year. This exceeded analysts' expectations of $1.47 billion.

"Our first quarter results underscore the strength of the Levi's brand and the efficacy of our strategies to diversify our business, both of which will be crucial to coming out of the current crisis stronger than ever," said Levi's president and CEO Chip Bergh. "This company has endured for 167 years and successfully made it through everything from two world wars, the Great Depression, earthquakes, fires and the 1918 Flu Pandemic, all while remaining true to our values. I believe the true character of a company is shown in a time of crisis, and as we have in the past, we will navigate this one by leveraging our strengths and seizing opportunities that will help us continue to thrive over the long-term."

The company reported first quarter earnings of $152.69 million or $0.40 per share. This is up 4.3% from earnings of $146.45 million or $0.38 per share reported during the same quarter last year.

The blue jean inventor withdrew its 2020 guidance due to the economic uncertainty surrounding the coronavirus' effects. Prior to the outbreak in China, Levi's revenues were growing by double digits there. By the end of the first quarter, the company had temporarily closed nearly all stores in China. Now, all but six stores in mainland China have reopened. Since mid-March all Levi's stores in America, Europe and Asia (with the exception of China, Korea and Japan) are closed in response to the pandemic.

Levi Strauss & Co. (LEVI) shares ended at $13.78, up 35.9% for the week.


WD-40 Company Reports Earnings

WD-40 Company (WDFC) released its second quarter earnings report on Thursday, April 9. The San Diego-based company reported a drop in earnings.

WD-40 posted quarterly revenue of $100.05 million. This is down from $101.34 million in revenue reported at the same time last year.

"Our total sales declined in the second quarter primarily due to a 31% decline in sales within the Asia-Pacific segment," said WD-40 CEO and Chairman Garry Ridge. "This decline was mainly driven by a significant decrease in maintenance product sales in China due to disruptions related to the COVID-19 outbreak and resulting health crisis. Though the impact in the second quarter was significant, we are pleased that things appear to be slowly returning to normal for our tribe members in China."

For the quarter, WD-40 reported net income of $14.3 million. This is down from $15.9 million reported at this time last year.

The household name, which has grown into a global company, began with the goal of creating rust-prevention solvents and degreasers for use in aerospace. WD-40 withdrew its fiscal year 2020 guidance due to uncertainty surrounding the coronavirus. The company drew on the remaining $80 million balance in its line of credit with Bank of America to ensure liquidity during these times.

WD-40 Company (WDFC) shares closed at $175.41, up 0.68% for the week.


Chewy Reports Fourth Quarter and Full Year Earnings

Chewy, Inc. (CHWY) announced fourth quarter and full year earnings on Thursday, April 2. Despite the increased demand for ecommerce, stock in the online delivery service for pet products fell 3% after the release.

Chewy reported quarterly net sales of $1.35 billion, up from $1.09 billion during the same quarter last year. The company reported net sales of $4.85 billion, up from $3.54 billion reported last year.

"We completed 2019 with strong fourth quarter results, delivering net sales growth of 35% and expanding our gross margins by 320 basis points," said Chief Executive Officer of Chewy Sumit Singh. "While 2019 closed on a high note, and 2020 got off to a strong start, the world changed dramatically with the coronavirus outbreak. In times like these, we know how special and comforting the bond is between humans and pets, and we devote ourselves every day to supporting those special relationships."

Chewy reported net losses of $60.9 million for the quarter, down from a loss of $66.3 million reported in this quarter last year. For the year, the company reported net losses of $252.4 million, down from a loss of $267.9 million reported last year.

Chewy reported a fourth quarter net loss decrease of 75.9% when excluding losses of $45.9 million and $3.8 million of share-based compensation and associated tax expenses. The company stated in a letter to its shareholders it plans to open a new facility in North Carolina during the second quarter and in Pennsylvania later this year, barring any unforeseen delays caused by COVID-19.

Chewy, Inc. (CHWY) shares closed at $42.61, up 26.7% for the week.

The Dow started the week at 21,693 and closed at 23,719 on 4/9. The S&P 500 started the week at 2,578 and closed at 2,790. The NASDAQ started the week at 7,660 and closed at 8,154.

Treasury Yields Rise Slightly After Fed Announcement
Treasury yields fell this week following the Labor Department's release of weekly jobless claims. Yields rose slightly after the Federal Reserve announced a new plan that could potentially funnel $2.3 trillion into the U.S. economy.

On Thursday, The U.S. Department of Labor released weekly jobless claims for the week ending April 4. The figure for initial jobless claims was 6.6 million, a slight decrease from the 6.9 million reported the prior week ending March 28. Over the last three weeks nearly 17 million Americans have filed for unemployment due to business shutdowns during the coronavirus pandemic.

"People have been asked to put their lives and livelihoods on hold, at significant economic and personal cost, said Federal Reserve Chairman Jerome Powell. "We are moving with alarming speed from 50-year lows in unemployment to what will likely be very high, although temporary, levels."

Also on Thursday, the Federal Reserve announced it will provide more to small businesses and consumers and begin to offer loans to states, cities and municipalities which have certain population numbers. The Fed will provide financing to banks which are taking part in the Small Business Administration's Paycheck Protection Program, which was rolled out as part of the CARES Act. Small businesses will see an additional $600 billion in loans from the Federal Reserve.

"Today's announcements from the Fed represent an aggressive but appropriate expansion of its credit facilities, aimed at ensuring an ample supply of liquidity across the economy," said Senior Macroeconomist at MacKay Shields, Steven Friedman.

The 10-year Treasury note yield closed at 0.73% on 4/9, while the 30-year Treasury bond yield was 1.35%.

Mortgage Rates Remain Steady
Freddie Mac released its latest Primary Mortgage Market Survey on Thursday, April 9. The report showed rates remain largely unchanged since last week.

The 30-year fixed rate mortgage rate averaged 3.33%, unchanged from last week. At this time last year, the 30-year fixed rate mortgage averaged 4.12%.

This week, the 15-year fixed rate mortgage averaged 2.77%, down from 2.82% last week. Last year at this time, the 15-year fixed rate mortgage averaged 3.60%.

"While mortgage rates remained flat over the last week, there is room for rates to move down," Freddie Mac's Chief Economist Sam Khater. "This year the 10-year Treasury market has declined by over a full percentage point, yet mortgage rates have only declined by one-third of a point. As financial markets continue to heal, we expect mortgage rates will drift lower in the second half of 2020."

Based on published national averages, the national average savings rate was 0.07% on 4/9. The one-year CD finished at 0.30%.
Published April 10, 2020
Previous Articles
Dave & Buster's Reports Earnings
Darden Restaurants Reports Strong Earnings
Dick's Sporting Goods Beats Expectations