Sunday February 28, 2021
Washington News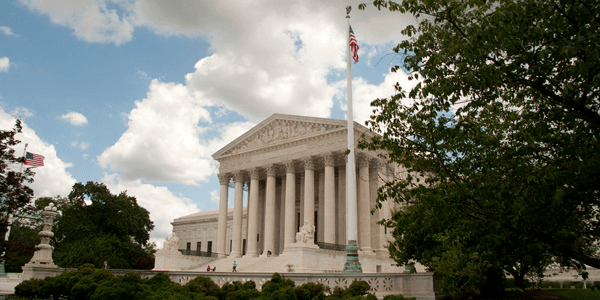 IRS Updates "Get My Payment" Tool
Millions of Americans are receiving Economic Impact Payments from the IRS. With over 30 million Americans unemployed, the $1,200 payments for individuals (incomes up to $75,000) and $2,400 payments for married couples (incomes up to $150,000) are a welcome relief. In addition, there is a $500 payment per dependent child.
Electronic payments to taxpayers who provided their bank account numbers for direct deposits of refunds on 2018 or 2019 tax returns were made in April. The IRS created the "Get My Payment" tool on
IRS.gov
to enable Americans to review the status of their payments.
Because millions of Americans do not have direct deposit information on file with the IRS, their paper checks may be delayed for a period between two and six weeks. In addition, millions of workers with low, modest or moderate incomes, such as Supplemental Security Income and Veterans Affairs beneficiaries, were not required to file 2018 or 2019 tax returns. Their checks are delayed, and they may not receive the $500 per qualified child payments until after their 2020 taxes are filed.
IRS Commissioner Chuck Rettig highlighted updates to the "Get My Payment" tool designed to help these individuals and families. He noted, "We want to 'Plus $500' these groups so they can get their maximum Economic Impact Payment of $1,200 and their $500 for each eligible child as quickly as possible. They will get $1,200 automatically, but they need to act quickly and use the Non-Filers tool on
IRS.gov
to get the extra $500 per child added to their payment. Everyone should share this information widely and help others with the Plus $500 Push, so that more Americans get more money as fast as possible."
Rettig continued, "The IRS is working hard to find new ways for people who do not have a filing requirement to receive their Economic Impact Payment. The Non-Filers tool is an easy way people can register for these payments. I appreciate the work of the Free File Alliance to quickly develop a Spanish -language version of this tool to reach additional people. This is part of a wider effort to reach underserved communities."
The "Get My Payment" Frequently Asked Questions (FAQs) explain how to update your information and promptly receive a payment. It also covers common problems and offers solutions.
Check Sent to Unknown/Incorrect Account — If you used the Refund Anticipation Loan or Refund Anticipation Check method and had your refund sent to that account, the stimulus payment may also be sent there. Some individuals had their tax refund loaded on a debit card. If either of these circumstances applies to you, after the payment is returned to the IRS it will be mailed to the address on your 2019 or 2018 tax return.
Error in Payment Amount — Most of the shortfalls in the stimulus checks will be for families with qualifying children. If your payment does not include all of your qualified dependents, you will qualify to receive a $500 rebate per child on your 2020 tax return when that is filed in April 2021.
Did Not File and VA or SSI Recipient — If you are a VA or SSI recipient and do not file a return, you still may receive the $500 per qualifying child payment this year. You may use the Non–Filers tool and enter the appropriate information by May 5, 2020.
Editor's Note:
With billions of dollars in federal stimulus payments, there are risks for individuals. The IRS urges all Americans to be on the lookout for scammers. Do not open emails or answer questions on phone calls about your Economic Impact Payment. You should only use
IRS.gov
for information and services.
No Double Tax Benefit on PPP Loans
In
Notice 2020–32; 2020–21 IRB 1
, the Service stated that there will not be a tax deduction for amounts forgiven under the Paycheck Protection Program (PPP). The PPP Loans were authorized by the Coronavirus Aid, Relief, and Economic Security (CARES) Act.
PPP Loans are administered under Section 7(a) of the Act by the Small Business Administration (SBA).
PPP loans may be used for paying "(1) payroll costs, (2) certain employee benefits relating to health care, (3) interest on mortgage obligations, (4) rent, (5) utilities, and (6) interest on any other existing debt obligations."
Section 1102 of the CARES Act provides loans to cover these benefits. Under Section 1106 of the CARES Act, loan forgiveness is permitted for 8 weeks of covered payroll and other expenses. The PPP Loan forgiveness includes "(1) payroll costs, (2) any payment of interest on any covered mortgage obligation, (3) any payment on any covered rent obligation, and (4) any covered utility payment."
The intent of the Payroll Protection Program is to encourage employers to retain employees and to maintain their current salary or wage payments. There are reductions to the forgiveness under Section 1106(d) of the CARES Act if the number of employees or salaries are reduced. The reductions to forgiveness are based upon the covered period if "the average number of full–time equivalent employees of the recipient is reduced as compared to the number of full–time employees in a specified base period, or the salary or wages of certain employees is reduced by more than 25%, as compared to the last full quarter before the covered period."
Finally, in order for loan forgiveness to apply, the PPP Loan funds must be used at least 75% for payroll. Up to 25% of the loan may cover other non-payroll qualified expenses.
PPP Loan amounts are excluded from income under Section 1106(i). However, commentators have speculated whether the PPP Loan amounts used for payroll and facilities would be deductible. Normally, a business is permitted to deduct all ordinary and necessary expenses under Section 162.
However, Section 265(a)(1) disallows a deduction if the expenditure "is allocable to one or more classes of income other than interest (whether or not any amount of income of that class or classes is received or accrued) wholly exempt from the taxes imposed by subtitle A of the Code."
Therefore, if the business payroll and facility costs are paid from the PPP Loan, under Section 1106(i) they are not permitted as ordinary and necessary deductions.
Editor's Note:
The IRS decided to send this tax deduction issue back to Congress. There was no specific language in the CARES Act on whether businesses would be permitted to take a deduction for the payroll and facility costs covered by the PPP Loans. Commentators have explained that Section 1106(i) has no rationale if there is no deduction permitted. Without Section 1106(i), the forgiven loan amounts would be fully taxable and the payroll and facility expenses deductible, with a net zero result. Congress may act on this deduction issue in the coming weeks.
Full Value of GRAT Included in Estate
In
Judith Badgley v. United States;
No. 18-16053 (9th Cir. 2020), the Ninth Circuit held a grantor annuity trust (GRAT) interest was included at full value in an estate.
Surviving spouse, Patricia Yoder inherited a 50% interest in Y & Y, a family real estate development company. In 1998 she transferred her Y & Y interest to a 15–year GRAT. The 15–year GRAT payment of $302,259 reduced the taxable transfer of the Y & Y interest to $2,418,075 and Yoder paid gift tax of $180,606.
After GRAT payments for 15 years, the Y & Y property would pass to Yoder's daughters. Yoder lived for 14 years and passed away on November 2, 2012. The fair market value of the GRAT was $6,409,000. This value was included in her gross estate. The tax on the entire estate was $11,187,475.
In 2016, Executor Judith Badgley filed an action for a $3,810,004 refund. The IRS claimed Yoder held a Section 2036(a) retained right to income and the full amount of the GRAT was included in the estate. The U.S. District Court held that the GRAT was included in the estate at fair market value.
Taxpayer raised three issues. The annuity was not income under the Section 2036(a) standard, the statute does not properly define income and principal and only the present value of the remaining annuity payments should be included in the estate. The Ninth Circuit explained that Section 2036(a) includes economic value and does not need to specifically define "annuity" as income for those payments to represent economic value.
On the claim that the statute does not define income and principal, the Ninth Circuit noted that this is not required to be specified under the statute. Finally, the taxpayer claimed that there had been a transfer of the remainder interest and only the present value of the remaining payments should be included in the estate. The taxpayer disputed the formula under Reg. 20.2036–1(c)(2). Under this regulation, the unexpired GRAT is fully included in the estate. The Ninth Circuit determined that the formula was appropriate and the taxpayer did not raise an argument sufficient to contest its validity.
Applicable Federal Rate of 0.8% for May -- Rev. Rul. 2020-11; 2020-19 IRB 1 (17 Apr 2020)
The IRS has announced the Applicable Federal Rate (AFR) for May of 2020. The AFR under Section 7520 for the month of May is 0.8%. The rates for April of 1.2% or March of 1.8% also may be used. The highest AFR is beneficial for charitable deductions of remainder interests. The lowest AFR is best for lead trusts and life estate reserved agreements. With a gift annuity, if the annuitant desires greater tax-free payments the lowest AFR is preferable. During 2020, pooled income funds in existence less than three tax years must use a 2.2% deemed rate of return.
Published May 1, 2020
Previous Articles
IRS Explains How to "Get My Payment"
CARES Act Benefits for Individuals and Businesses
CARES Act Rebate Checks to Start Week of April 13