Sunday February 28, 2021
Washington News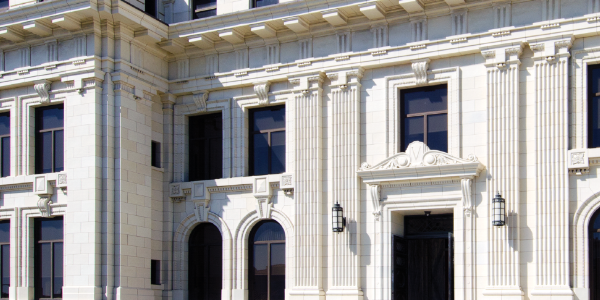 Updated IRS Answers on Stimulus Payments
On May 6, 2020, the IRS published new information about the Economic Impact Payments ("Payments") under the Coronavirus Aid, Relief and Economic Security Act (CARES Act).
The electronic Payments of up to $1,200 per individual and $2,400 per married couple began in April. Paper checks to eligible recipients are being sent in May. The IRS has updated its frequently asked questions (FAQs) to cover eligibility, steps for scam protection, requests for Payments and how to determine the correct Payment amounts.
Who is eligible? There are income limits based on your 2018 or 2019 tax returns. If your adjusted gross income (AGI) is up to $75,000 for an individual or $150,000 for a married couple filing jointly, you will qualify for payments. There will be partial payments for incomes up to $99,000 for individuals and $198,000 for married couples.
Who is not eligible? High-income earners will not qualify for stimulus Payments. Individuals with incomes over $99,000 and married couples with incomes over $198,000 will not receive a Payment. Individuals claimed as dependents on your return will not receive their own payment, but may increase your payment amount. Individuals who do not have a Social Security Number or are nonresident aliens will not qualify.
Do you need to take action? If you filed a 2018 or 2019 tax return, no actions should be required. If you do not file tax returns but receive Social Security or Railroad Retirement payments, you also do not need to take action. However, low-income individuals, certain veterans and individuals with disabilities who did not file a return, should visit IRS.gov and use the application "Non–Filers: Enter Payment Information Here."
Will the IRS notify me about my Payment? Yes. Within 15 days of making the Payment, the IRS will send you a letter with information on your Payment. You may use the letter to confirm the correct payment amount, and also the $500 payment for each qualified child. If you receive a letter but have not received a Payment, you should contact the IRS.
How do you avoid scammers? You should be on the lookout for scammers who want to steal your stimulus Payment. The IRS will not call, text, email or contact you on social media to ask for bank or financial information.
What if I need to file my 2019 return, but do not want to visit my tax preparer? With the "shelter in place" rules, many seniors are unable or unwilling to contact their tax professional. They hope to meet with their tax preparer and file their tax return by July 15, 2020. If you have not filed and do not receive a Payment this year, you may claim it when you file your 2020 tax return.
Who is a qualifying child? Qualifying children have specific requirements. A child may include your "son, daughter, stepchild, eligible foster child, brother, sister, stepbrother, stepsister, half–brother, half–sister, or a descendent of any of them (for example, your grandchild, niece, or nephew)." The child must be a dependent on your return and under age 17 at the end of the applicable tax year. The child must be a U.S. citizen, national or resident alien and have a valid Social Security Number or Adoption Taxpayer Information Number (ATIN).
What if my amount is not correct? The IRS may not have records of all of your dependent children. If you are not given a $500 payment for each qualified child, you may correct that error and receive the appropriate benefit when you file your 2020 tax return.
Will my Payment be taxable? No. The Economic Impact Payments are not included in your gross income.
What if my bank account has changed? Your prior bank will send the Payment back to the IRS, and you will receive a paper check.
What if my address has changed? If your address has changed since 2018, you should file your 2019 tax return with your new address. The IRS will mail a check to the new address.
Secretary Mnuchin and Congress Debate PPP Expense Deductions
Treasury Secretary Steven Mnuchin and the IRS recently published Notice 2020–32, 2020 IRB 1. In this Notice, the Service denied business deductions for Paycheck Protection Program (PPP) Loan expenses.
A PPP Loan must be used for 8 weeks of payroll (a minimum of 75% of the forgiven loan) and qualified facility expenses (up to 25% of the loan). While these are normally deductible as Section 162 ordinary and necessary business expenses, Notice 2020–32 ruled the Section 265(a) tax benefit provision precludes a deduction. Because the PPP Loan forgiveness applies for qualified payroll and facility costs, the covered expenses under the PPP loan program are not deductible on your business tax return.
A firestorm of dissent promptly issued from Congress. In a May 5, 2020, letter to Sec. Mnuchin, Sen. Chuck Grassley (R–IA), Chairman of the Senate Finance Committee, Sen. Ron Wyden (D–OR), Ranking Member of the Senate Finance Committee, and Rep. Richard Neal (D–MA), Chairman of the House Ways and Means Committee, blasted the Treasury decision. The taxwriters stated, "The PPP was designed to provide critical relief to America's small businesses that are experiencing unprecedented economic disruption. The PPP was intended to provide a lifeline to allow these businesses to pay rent and keep employees on payroll, and to enable them to resume regular operations when it is safe to do so. Section 1106(i) of the CARES Act provides that a PPP loan recipient will not recognize taxable income. The loan is forgiven, in effect making the loan a tax–free grant."
The House and Senate "did not intend to deny the deductibility" of the ordinary and necessary payroll and facility business expenses. The goal was to provide a tax benefit to small businesses.
Under Section 1106(i), the PPP Loans are not taxable. The taxwriters noted, "Had we intended to provide neutral tax treatment for loan forgiveness, Section 1106(i) would not have been necessary. In that case, loan forgiveness generally would have been added to the borrower's taxable income, and the expenses covered by the PPP loan would be deductible, reducing taxable income by an offsetting amount and resulting in no additional net income."
Senator Grassley noted the Treasury Notice disregarded Congressional intent. Section 265(a)(1) denies a deduction for expenses allocable solely to exempt income. However, Section 162 ordinary and necessary business deductions are the result of the enterprise activity of the small business and therefore should be deductible.
Secretary Mnuchin claimed that Notice 2020–32 is a correct application of the law. He stated, "I have reviewed this personally. This is basically Tax 101."
Editor's Note:
Senator John Cornyn (R-TX) has introduced a bill to make the payroll and facility expenditures tax deductible even though they are covered under the PPP Loans. Senator Grassley, and Chairman Neal have pledged to include this provision in the forthcoming coronavirus relief bill for cities and states.
Thirty Senators Support Charitable Incentives
In a May 7, 2020 letter to Senate Majority Leader Mitch McConnell and Minority Leader Chuck Schumer, 30 senators recognized the critical services provided by nonprofits during the COVID–19 crisis.
The senators stated, "The 12 million people working for America's charities are the backbone of our communities: the food banks, shelters, domestic violence services, houses of worship, early care and education centers, after–school facilities, and more that are being called upon to feed, house and care for people whose lives have been disrupted by sickness, closures and job loss. Cities and states are relying on nonprofits to help mitigate the impact of the pandemic. We will continue to rely on the experience, expertise and ingenuity of the sector during future recovery efforts."
The 30 senators focused on expanded nonprofit assistance, greater unemployment assistance and stronger incentives for charitable giving. The letter requests:
Expanded Nonprofit Access to Relief and Support: The 500 employee limit for PPP Loans should be adjusted or increased for nonprofits. There also should be expanded opportunities for nonprofits with 500 to 10,000 employees to benefit from the Economic Stabilization Fund.

Increase Unemployment Insurance Reimbursement: Self–funded nonprofits are facing large increases in payments to unemployment insurance funds. With over 30 million Americans unemployed, the state unemployment funds will require much larger payments by employers. Congress should provide unemployment and insurance reimbursements equal to 100% of costs for self–funded nonprofits.

Strengthen Charitable Giving Incentives: If donors make gifts between March 13 (the date of the national emergency declaration) and July 16, 2020, these amounts should be deductible on 2019 tax returns.

Editor's Note:
State and local governments are facing unprecedented shortfalls in revenue. There will be massive budget cutbacks for many states and cities. The budget cutbacks impact nonprofits in two ways. First, many relief and social service nonprofits will have their state and local grants reduced. Second, the need for nonprofits to stand in the gap and provide substantial assistance and services to those in need will skyrocket. Nonprofits will need additional assistance.
Applicable Federal Rate of 0.8% for May -- Rev. Rul. 2020-11; 2020-19 IRB 1 (17 Apr 2020)
The IRS has announced the Applicable Federal Rate (AFR) for May of 2020. The AFR under Section 7520 for the month of May is 0.8%. The rates for April of 1.2% or March of 1.8% also may be used. The highest AFR is beneficial for charitable deductions of remainder interests. The lowest AFR is best for lead trusts and life estate reserved agreements. With a gift annuity, if the annuitant desires greater tax-free payments the lowest AFR is preferable. During 2020, pooled income funds in existence less than three tax years must use a 2.2% deemed rate of return.
Published May 8, 2020
Previous Articles
IRS Updates "Get My Payment" Tool
IRS Explains How to "Get My Payment"
CARES Act Benefits for Individuals and Businesses