Sunday February 28, 2021
Washington News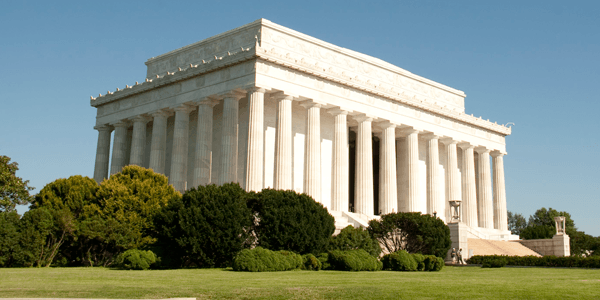 Seven Tips to Protect Your Stimulus Payment
On May 14, 2020, J. Russell George, the Treasury Inspector General for Tax Administration, published seven tips to protect taxpayers against fraud. Millions of Americans have received Economic Impact Payments ("Payments"). These stimulus Payments are a great temptation for thieves and scammers.
The Coronavirus Aid, Relief, and Economic Security (CARES) Act authorizes the IRS to send payments to approximately 160 million taxpayers. The payments are $1,200 for individuals and $2,400 for married couples, subject to income phase outs. There is an additional $500 per qualified child. A family of four could receive a very welcome payment of $3,400.
Many taxpayers received their Payments through direct deposit in April. However, millions of checks will be mailed to others in May. A smaller number will receive their payment through a prepaid debit card.
Inspector General George explains that the millions of dollars in federal payments will attract fraudsters and scammers. He offers the following tips to help Americans to be on the lookout.
Potential Fraud — If you believe that an individual has attempted to defraud you, contact the Inspector General on the website tips.tigta.gov or call 1–800–366–4484.
Fake IRS Email — If you receive any unsolicited emails claiming to be from the IRS, forward it to phishing at IRS.gov. Then delete the email.
Website Link — If an email urges you to go to a website, you should always manually type in the website address into your browser. Clicking on a link could download malware on your computer. An actual website is much less likely to be a risk to you and your personal identity. Also, be sure to verify the authenticity of the website.
Phony Service Processor — If a person or email sender claims that they can process your stimulus payment, do not contact or respond to them.
Personal Information — Be careful not to share your personal information with a person who claims you need to work with him or her to process your payment.
Suspicious Attachments — If you do not recognize the sender of an email, do not open any attachments.
Personal Data — Do not provide any unknown individual with your account username, password, date of birth, Social Security Number or other financial data.
Inspector General George explains that your Payment may be received by check or electronic transfer. Within two to three weeks, the IRS will mail you a letter that confirms the Payment has been issued.
PPP Loan Safe Harbor
On May 13, 2020, the Small Business Administration (SBA) updated its website frequently asked questions (FAQs). It published a new FAQ 46 that created a safe harbor for certain Paycheck Protection Program Loans (PPP Loans).
The new FAQ 46 stated that a PPP Loan borrower with a principal amount under $2 million will be "deemed to have made the required certification concerning the necessity of the loan request in good faith." This safe harbor is designed to reduce the concerns or risks faced by small businesses that obtained PPP loans.
Under the CARES Act, businesses and nonprofits with less than 500 employees were permitted to borrow 2.5 times their average monthly payroll. The loans are intended to encourage small businesses to retain employees.
Up to eight weeks of the PPP Loan may be forgiven. The forgiveness guidelines require at least 75% to be used for payroll and up to 25% for facilities and other non-payroll expenses. The PPP Loan forgiveness amounts may be reduced if there are reductions in salaries or the number of employees.
The PPP Loans were funded by two separate bills. The first funding amount of $349 billion was quickly expended by the SBA. The second funding amount was $310 billion. The SBA reports it has approved over four million loans to small businesses and nonprofits.
After the loans were issued, Members of Congress discovered that some public companies were benefiting from PPP Loans. In response to Congressional pressure, the SBA has published several guidelines to reduce the number of loans to large, public companies.
On April 23, 2020, FAQ 31 noted that PPP Loan organizations must pledge that "current economic uncertainty makes this loan request necessary to support the ongoing operations of the Applicant." The intent of the "necessity" statement was to ensure that small businesses who receive the funds are truly in need.
Because there were some larger public companies that borrowed at or near the $10 million maximum PPP Loan limit, the SBA published FAQ 31. The SBA stated that if companies repaid the loan (initially by May 7, then May 14 and now May 18), the SBA would not pursue any charges against the officers of the company.
On April 28, FAQ 37 extended the requirement to use other liquidity sources if available to private companies. This potentially could expose private companies and nonprofits to criminal charges if they were not honest in claiming necessity.
After further pressure from Congress, on April 29 the SBA published FAQ 39 and stated that all PPP Loans over $2 million will be subject to review.
While the more stringent requirements and audit threats were intended to apply to large organizations, many small businesses were concerned that they would face potential legal liability. The "necessity" standard is difficult to determine. As a result, some small businesses chose to return their loans.
However, FAQ 46 now creates a safe harbor for small businesses and nonprofits if the loan amounts are under $2 million.
Editor's Note:
Many small and midsized nonprofits received PPP Loans. Most of these nonprofits had an acute need and clearly qualified under the necessity standard. Some midsized nonprofits with endowments were concerned because a substantial portion of the endowment is restricted. With the $2 million safe harbor, officers and directors of these small and midsized nonprofits are protected from liability.
$10.4 Million Charitable Deduction Potentially Reinstated
In
Champions Retreat Golf Founders LLC et al. v. Commissioner;
No. 18-14817 (11th Cir. 2020), the Eleventh Circuit vacated a Tax Court decision denying a $10.4 million charitable deduction for donation of a conservation easement. The case was remanded to the Tax Court to determine the value of the charitable deduction.
Champions Retreat Golf Founders, LLC (Champions) built a 27-hole golf course designed by Gary Player, Arnold Palmer and Jack Nicklaus. The private golf course, opened in 2005, included the clubhouse, 27 holes and 66 homes on 463 acres. About 57 acres was used as an undeveloped habitat for many types of birds, the southern fox squirrel and the rare denseflower knotweed.
In 2009, the Champions course was in a difficult financial situation. In exchange for capital contributions, it conveyed a conservation easement of 348 acres to the National American Land Trust (NALT).
The $2.7 million capital contribution was made by the 15 partners of Kiokee Creek, a Georgia partnership. The partnership received a 15% capital interest in Champions and 99.8% of the charitable deduction for the conservation easement gift. The value of the charitable deduction was determined by a qualified appraiser to be $10.4 million.
The Tax Court noted a conservation easement must be "(A) of a qualified real property interest, (B) to a qualified organization, (C) exclusively for conservation purposes." Sec. 170(f)(3)(iii).
Because the purpose of the conservation easement was obviously to obtain a capital contribution, the Tax Court determined that the grant of an easement was not "exclusively for conservation purposes." Therefore, the Tax Court denied the $10.4 million deduction.
However, the Eleventh Circuit noted, "The Code allows a deduction for an easement contributed for the protection of a relatively natural habitat of fish, wildlife, or plants, or similar ecosystem. Under this provision, and the implementing regulation, Champions is entitled to a deduction if its easement includes habitat for rare, endangered, or threatened species of animal, fish, or plants, or if the easement contributes to the ecological viability of the adjacent national forest."
The Eleventh Circuit rejected the Tax Court determination. The Eleventh Circuit stated, "The Tax Court's implicit finding that the only birds on the property were those seen by both Champions experts is clearly erroneous. More importantly, the Tax Court's conclusion that Champions did not contribute this easement for the protection of a relatively natural habitat of fish, wildlife, or plants, or similar ecosystem — a conclusion based in part on the clearly erroneous finding of fact — is wrong as a matter of law."
The Eleventh Circuit concluded, "What matters under the Code and Regulations is not so much whether all the land is natural, but whether the habitat is natural. Indeed, the regulation says it is not disqualifying that the land has been altered, so long as the fish, wildlife, or plants continue to exist there in a relatively natural state." Reg. 1.170A–14(d)(3)(i).
Therefore, the Tax Court decision was vacated and the case remanded to determine the value of the conservation easement.
Editor's Note:
The IRS prefers to win conservation easement cases on technical grounds. It now must contest the valuation in the Tax Court. The dissenting (in part) judge for the Eleventh Circuit noted that there was extensive chemical use by the golf course. She stated this chemical use may violate the "natural habitat" requirement, but that the scenic enjoyment standard for a conservation easement was met.
Applicable Federal Rate of 0.6% for June -- Rev. Rul. 2020-12; 2020-23 IRB 1 (15 May 2020)
The IRS has announced the Applicable Federal Rate (AFR) for June of 2020. The AFR under Section 7520 for the month of June is 0.6%. The rates for May of 0.8% or April of 1.2% also may be used. The highest AFR is beneficial for charitable deductions of remainder interests. The lowest AFR is best for lead trusts and life estate reserved agreements. With a gift annuity, if the annuitant desires greater tax-free payments the lowest AFR is preferable. During 2020, pooled income funds in existence less than three tax years must use a 2.2% deemed rate of return.
Published May 15, 2020
Previous Articles
Updated IRS Answers on Stimulus Payments
IRS Updates "Get My Payment" Tool
IRS Explains How to "Get My Payment"